PATTA & ROCKWELL BRING THE HOT FIYA (COTTON) BLENDS: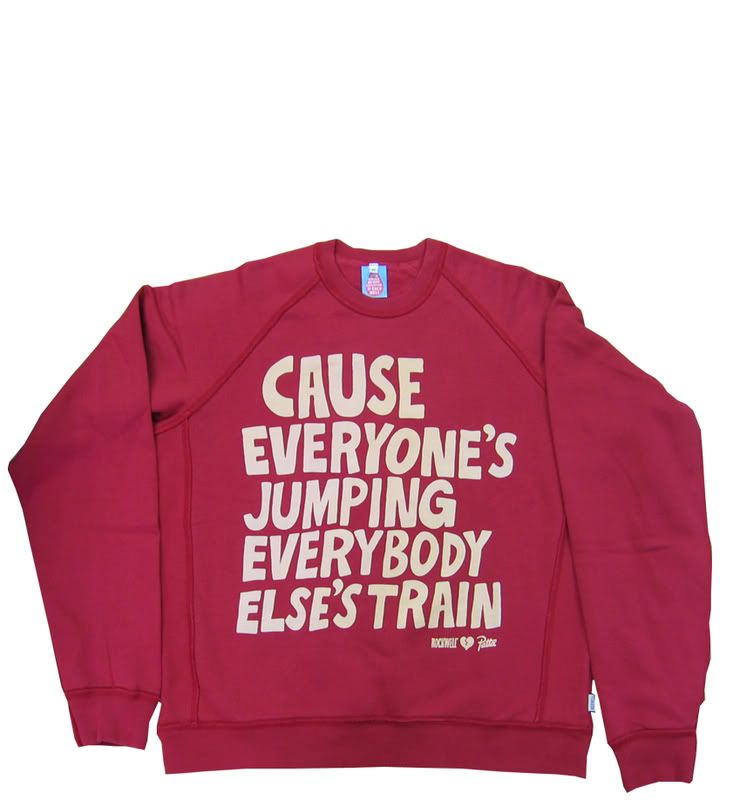 I want to make love to
Rockwell
, one of my favorite clothing labels. They're based in the Netherlands (get low) and are hot to death. The quality is top notch, the fit is perfect and need I say more about the design?! Cot damn I busted a nut when I opened up my e-mail and saw that sweatshirt. I own only one Rockwell shirt and one Rockwell pillow, but if the exchange rate didn't suck so much and if my tax return was a little nicer post-paying off my credit card, I would own a lot more.
"'Cause when I rock the mic I rock the mic well."