Takashi Horisaki's Social Dress New Orleans - 730 Days Later has an ongoing exhibit at the Socrates Sculpture Park in LIC, ending October 28th. It's worth checking out so try to get there before the end of the month!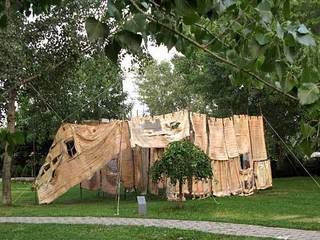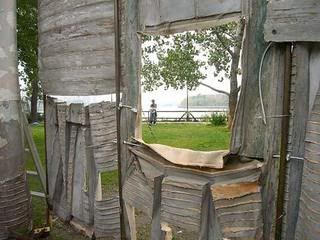 -------------------------
Socrates Sculpture Park:
Socrates Sculpture Park was an abandoned riverside landfill and illegal dumpsite until 1986 when a coalition of artists and community members, under the leadership of artist Mark di Suvero, transformed it into an open studio and exhibition space for artists and a neighborhood park for local residents. Today it is an internationally renowned outdoor museum and artist residency program that also serves as a vital New York City park offering a wide variety of public services.
http://www.socratessculpturepark.org/