In life, we are faced with many decisions. In the recent past, I've had big decisions to make like which job offer should I take, where should I move, and should I get French fries with my meal? (The answer to the last one is always yes). Currently, I have a self-inflicted decision to make. I decided to get a magazine subscription with my newly acquired Hanukah gelt. Without further ado, I present to you, my readers, my top three choices.
If I decide to go with Adbusters Magazine, I get 6 issues for $40. I love Adbusters and would feel like I was doing something socially beneficial, as that magazine assures me that YOU ARE NOT TELEVISION. Or your government.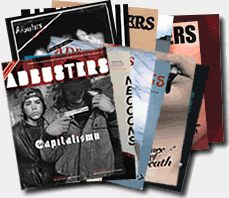 The German beauty, Lodown Magazine, would cost me $56 for 5 pretty issues of one of the best art/design/music magazines around.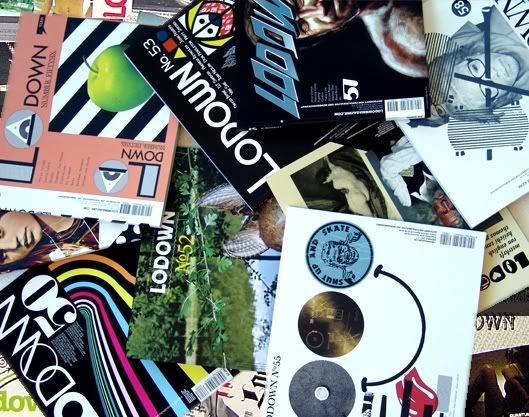 And a mere $75 would buy me 3 issues of Arkitip while 6 issues would cost me $130. Gasp if you must, but each issue of Arkitip is a limited edition and highly sought after. I would love nothing more than to get a copy of the most recent Arkitip before the rest of my friends try to run out and cop it for the cool _______. And rest assured, the _______ is ALWAYS cool, whether it's a Kaws laptop case for your iBook or a package of Ricky Powell's favorite coffee. Everyone would be jealous it's on my coffee table and not theirs (first).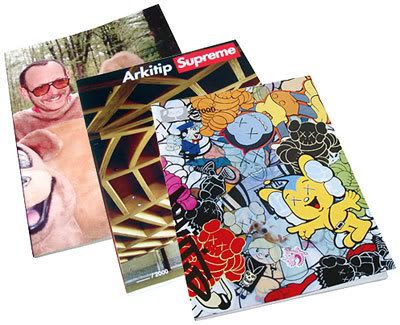 Well, I think I've already made my decision (guess which one) but thanks to the Internet, I was able to map out my choices and make a decision. Talk about democracy!